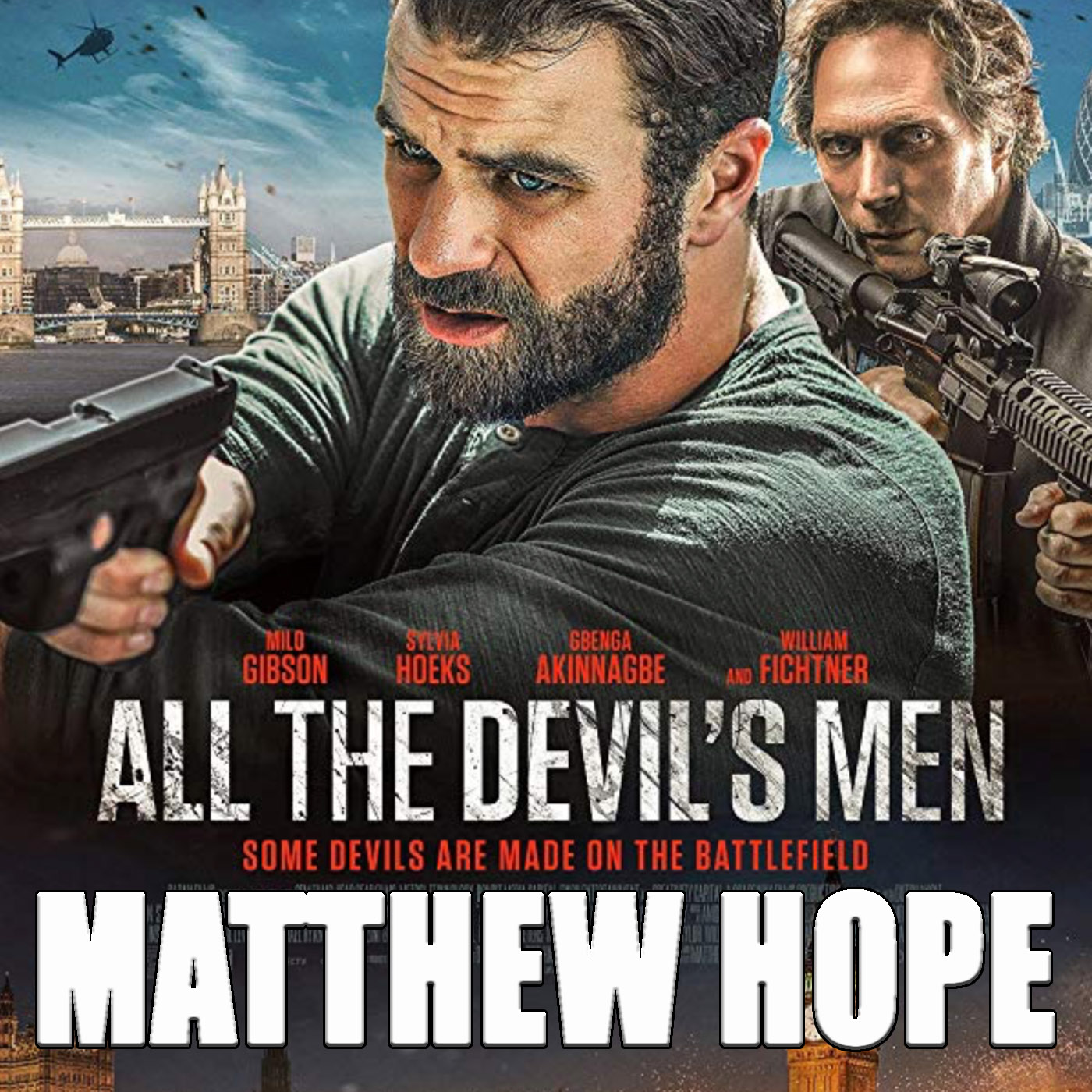 In this episode we talk to Writer/Director MATTHEW HOPE.
Matthew has just released his new action film ALL THE DEVILS MEN and is his latest production following THE VETERAN and THE VANGAURD.
As you know, we don't review films. So we didn't. Instead we chatted to Matthew before he headed off to the USA for the Opening in LA about the action sequences and his unique position of being able to Direct what he wrote. 
Coordinated by British Stunt Register member JOHN STREET, it's realism is one of the things that stand in from the film in which John acted as Military Advisor too.
The Film is out on all the online platforms, the trailer can be found here: https://www.youtube.com/watch?v=ilw3BXyqtzQ
IMDB Link here: https://www.imdb.com/title/tt6012244/?ref_=nv_sr_1
Please like, share, download, chat to your friends about it and subscribe either here or on Apple Podcasts. Please also leave a review, it helps.....apparently.